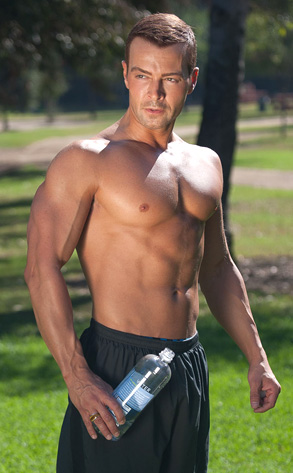 Joey Lawrence is the actor who plays Joe Longo in the show Melissa & Joey.
Joseph "Joey" Lawrence (born April 20, 1976) is an American actor, singer, and TV host. He is known for his roles in the TV series Gimme a Break!, Blossom, Brotherly Love, and Melissa & Joey.
Lawrence was born Joseph Lawrence Mignogna, Jr. in Philadelphia, Pennsylvania, the son of Donna Mignogna, a personnel manager and former elementary school teacher, and Joseph Lawrence Mignogna, Sr., an insurance broker.  He is of Italian descent. His family's surname was changed to "Lawrence" during his childhood. He has two younger brothers, Matthew and Andrew, who are also actors.

He graduated from Abington Friends School in Jenkintown, Pennsylvania, in 1994, and later attended the University of Southern California.
In 2006, Lawrence appeared on ABC's Dancing with the Stars. Paired with professional dancer Edyta Śliwińska, he placed third in the competition. In May 2007, he starred in the Broadway hit Chicago as Billy Flynn. In 2009, Lawrence starred in the television movie My Fake Fiancé with Melissa Joan Hart, which premiered on ABC Family to 3.6 million viewers, becoming the most-watched television movie of the ratings season, sweeping top rank in its time-period in key demos. In August 2010, Lawrence returned to television in the ABC Family sitcom Melissa & Joey, opposite Melissa Joan Hart. On March 19, 2013, Lawrence began appearing in the ABC reality show Splash. He is co-host alongside Charissa Thompson. Lawrence has said that music was always his passion, and at the height of his success began a recording career.  Lawrence co-wrote some material, including the international hit single "Nothin' My Love Can't Fix" (#6 Billboard Hot 100 Airplay, #10 Billboard Top 40 Mainstream, #19 Billboard Hot 100, #13 United Kingdom, #68 Australia). The song was used as the end-title theme from the movie Cop and a Half; its music video received heavy airplay on MTV and MuchMusic, and Lawrence was invited to perform live on MTV's Spring Break, The Arsenio Hall Show, and the UK's Top of the Pops in 1993.
In July 2008, Lawrence told TV Guide that he was working on a new album composed mostly of ballads. In June 2011 he released his new single entitled Rolled, which was available as a free download for one week on ABCFamily's website. In July, Joey released a second single, "Give It To Ya  (Acoustic)" via Pledge Music.
Ad blocker interference detected!
Wikia is a free-to-use site that makes money from advertising. We have a modified experience for viewers using ad blockers

Wikia is not accessible if you've made further modifications. Remove the custom ad blocker rule(s) and the page will load as expected.